*Str8 Laced Gun Gear bags are available at Mile High Shooting and produced by TAB Gear.
When selecting supporting gear for your long range precision rifle shooting we are fortunate to have many choices. Everyone is going to have their own preferences and look for a product that meets their needs. I was fortunate to come across Str8Laced Gun Gear early in my search.
I decided I needed a quality rear bag for shooting different matches in my area. I had been using different "do it yourself" bags like a Crown Royal bag filled with rice. While it worked at the time its deficiency's were beginning to show. The bag was getting constant use in practice sessions and monthly matches. It was getting pretty ragged and would constantly have thorns and other debris tangled up in it from the desert. I have also used a wool sock filled with beans and remember it being only marginally better than the Crown Royal bag. After a lot of use both began to fall apart.
While shooting with AZ LRPRS in Phoenix I noticed these excellent bags they were using and inquired about them. I was surprised to find they were proudly hand made right here in the USA by AZ LRPRS team members Darlene and Michael Nitzschke. The name of their business is Str8Laced Gun Gear.
Looking at the product you will notice they are extremely well built and utilize high quality materials. The exterior of the bag is made of heavy Cordura and is offered in different colors and sizes. The bag is filled with micro beads that keep the bag light and doesn't absorb moisture like rice or beans. The micro beads also allow the bag to remain malleable and can be adjusted to accommodate your shooting position. The Nylon straps on both sides and are handy for putting your hand through or attaching the bag to your rifle for barricade and semi supported shooting positions. The para cord adjustments on either side of the bag allow you to compress it. That makes it easy to pack and offer yet another method of attaching the bag to yourself or your kit.
The size and shape of the bag provides three different heights to utilize. The Str8Laced Gun Gear bag is very versatile and rugged, it has proven to have a multitude of uses. I have seen others use the bag to steady themselves during positional shooting. I later tried it and found it does help in standing off hand, kneeling and seated positions.
The Str8Laced shooting bag has quickly become the only bag I need. Its durable construction, light weight and versatility make it very useful. If your in the market for a shooting bag I highly recommend you check out Str8Laced Gun Gear.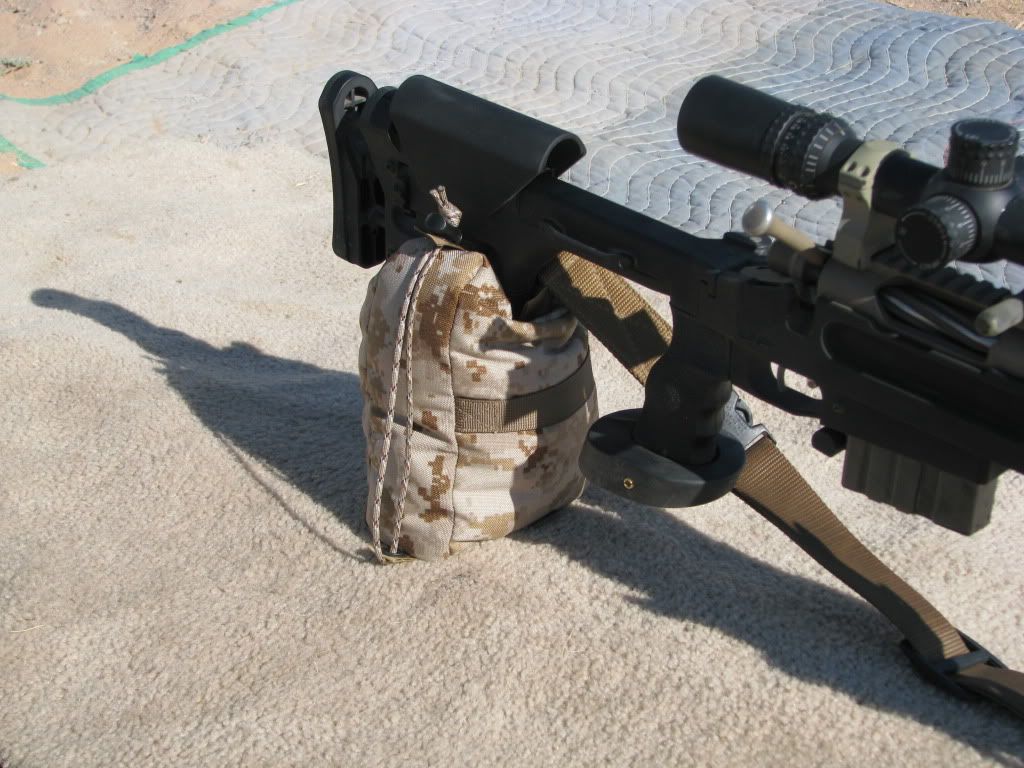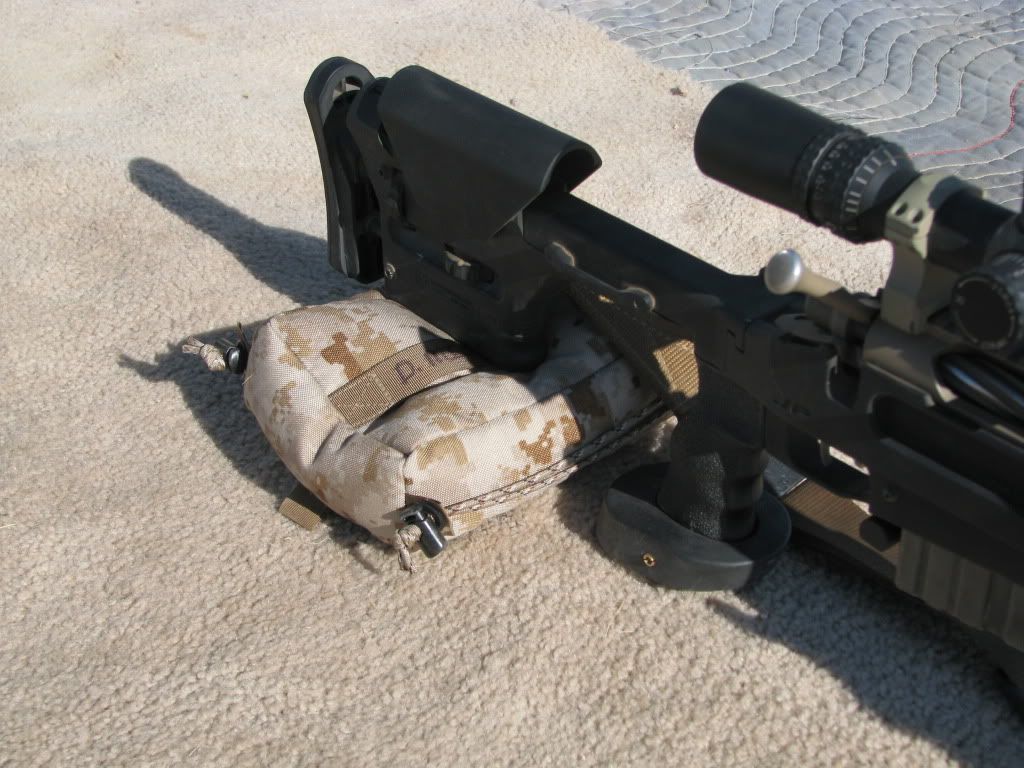 Precision Rifle Blog has published "Best Rear Bag Shooting Rest: What The Pros Use" and found that 38% of the shooters were using a Str8 Laced Gun Gear rear bag!