I have been using the Multitasker Series 3 multi tool for several months now. After first receiving it I immediately found a place in my 5.11 Tactical Rush 24 to keep it. I knew this tool was something I wanted to keep handy. The Multitasker Series 3 has been reviewed and evaluated by the best in the industry and always walks away with high marks. I'm not going to go over every individual tool or feature because I feel others have already done that and it has been covered very well. I wanted to take some time to tell you my personal thoughts about the Series 3.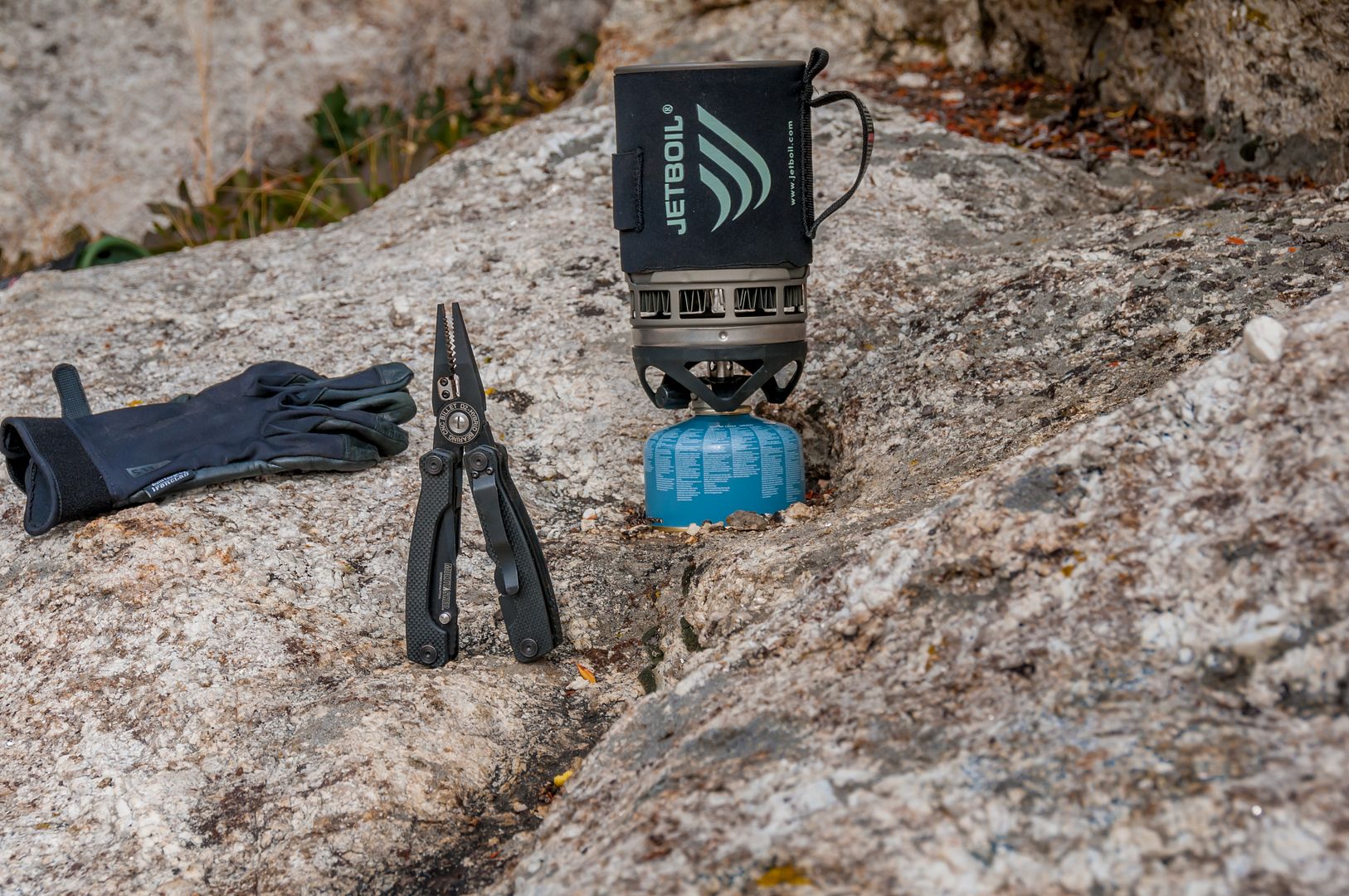 I love rifles of all types but I'm not the biggest AR semi-auto shooter. My heart belongs to precision bolt guns and surprisingly enough (or not surprising) the utilitarian nature of the Multitasker Series 3 also makes it great for my Remington 700! The Multitasker is an impressive piece of equipment. The multi tool incorporates almost everything you need to keep an AR15 rifle up and running or build a new one! They have also incorporated common sense tools like a knife, pliers and carbide wire cutters. I actually do not like calling them wire cutters because they are more than that. The carbide blade inserts cut through bailing and barbwire like nothing! During a trip into the mountains a friend of mine was very impressed by the fact the Multitasker Series 3 cut right through barbwire. Instead of getting someone or something untangled we could just cut them out!
When keeping up my rifles or servicing them in the field, the ¼" magnetic bit drive and tool inserts come in very handy for removing scopes, rings and bases. The 1/2″ hex wrench is also perfect for loosening my Badger Ordnance rings from the picatinny base. The punch on the Multitasker Series 3 has your AR and Glock covered, but it can also be used for removing trigger pins on a Remington 700 receiver. I was in the garage one day planning to pop out a factory trigger and noticed I was missing the proper punch. Shorty after realizing the Multitasker has a punch I had the pins out and the trigger assembly free from the receiver. During my big game hunt in Northern Nevada I was comforted by the fact I had a capable tool with me in case I had any emergencies with my rifle. On another occasion I have used the pliers while shooting in the desert to "tweak" the lips on a few of my AICS magazines because they were not feeding properly. The Multitasker Series 3 has helped me solve many problems.
If I sit here and think about it long enough I can actually come up with use, after use that had nothing to do with firearms. I understand this tool, from its inception was made to service and keep AR's and other weapons going, but I am finding it has so many other uses that it has replaced other gear in my pack. When spending time in the outdoors hunting or camping the Multitasker is again the perfect companion. The tools incorporated into its design make it a great camp site aid. I find myself cutting line with the knife and lifting the hot lid of the propane travel grill with the tool steel pliers to check my brats. The drive bits, punch and wrench come into play when more serious complications arise.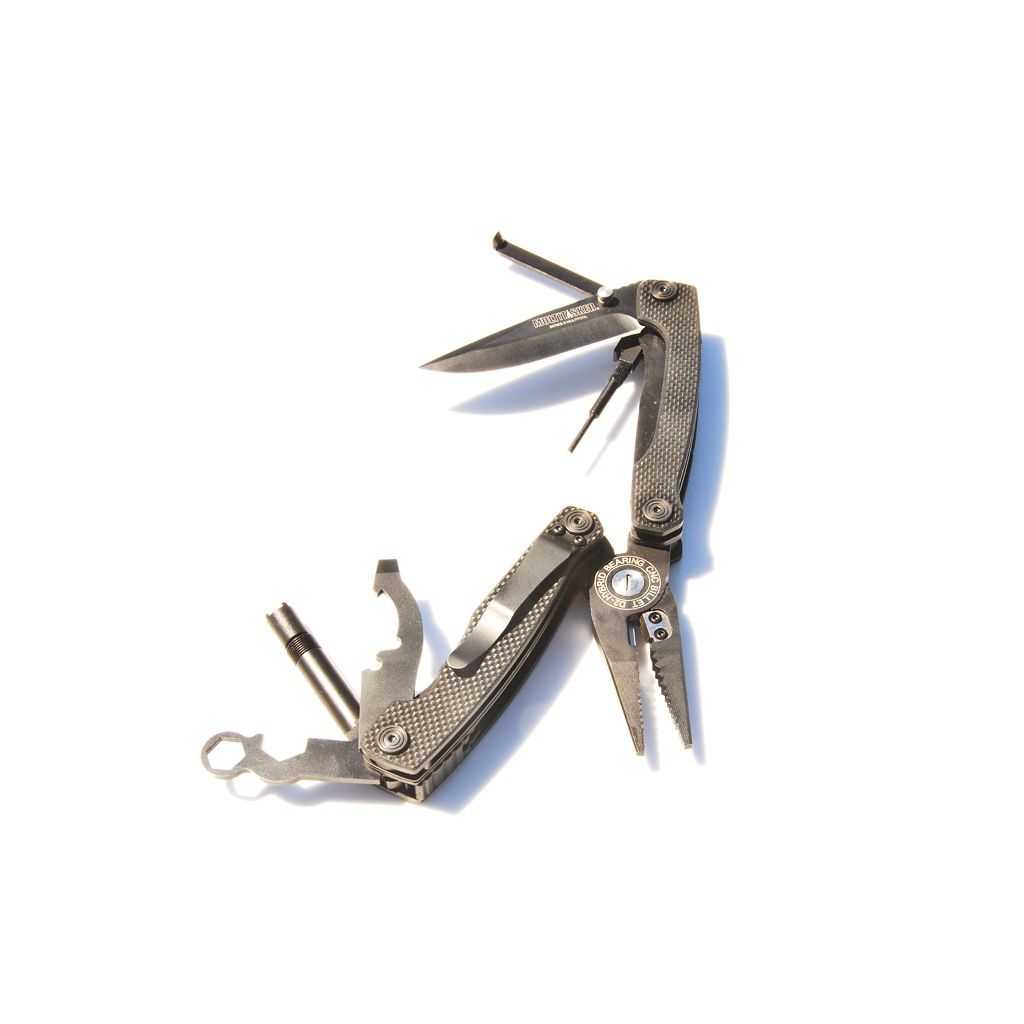 Even though the Multitasker Series 3 was primarily designed as an AR-15 multi tool I have found it is excellent for anything outdoor related especially scouting, camping and hunting. The Multitasker Series 3 fits in well with my outdoor activities and is a godsend on the range. In some of my Instagram photos people have commented on the cost of the Multitasker. I try and articulate to them it is a tool, and good tools are generally on the expensive side. I also explain how I have found other notable uses for it, that are not exclusive to shooting or firearms. One IG user commented on his disappointment that the Multitasker Series 3 was not made in America. We all wish it was, especially Multitasker but the simple truth is producing them in our country would drive the cost of the product up, and it would be very expensive! A portion of what makes the Multitasker Series 3 so good is the materials and processes used to build it. The thing chews through barbwire fences for crying out loud! If you have the opportunity to check one out I suggest you do. While handling one I am positive you will find your own firearm, and non firearm related uses for it!
Specifications
CNC machined pliers (D2 tool steel) – Not investment cast
Non-slip G10 scales (Black or Tan)
3/8" hex for LaRue mounts
1/2" hex for scope rings
Dual lug M4 castle nut spanner wrench + screwdriver
3/32″ pin punch with 8-32 male thread for OTIS cleaning kit compatibility
Radiused tip carbon scraper
3″ D2 tool steel knife blade – Plain edge or partially serrated
Pocket clip (removable)
1/4″ magnetic bit driver with M16A2 FSP adjuster
Includes these commonly used hex bits and a convenient bit carrier: No.1 Phillips, 3/32 Slotted, 3/16 Hex, 9/64 Hex, 1/8 Hex, 7/64 Hex, 3/32 Hex, T10 Torx, T15 Torx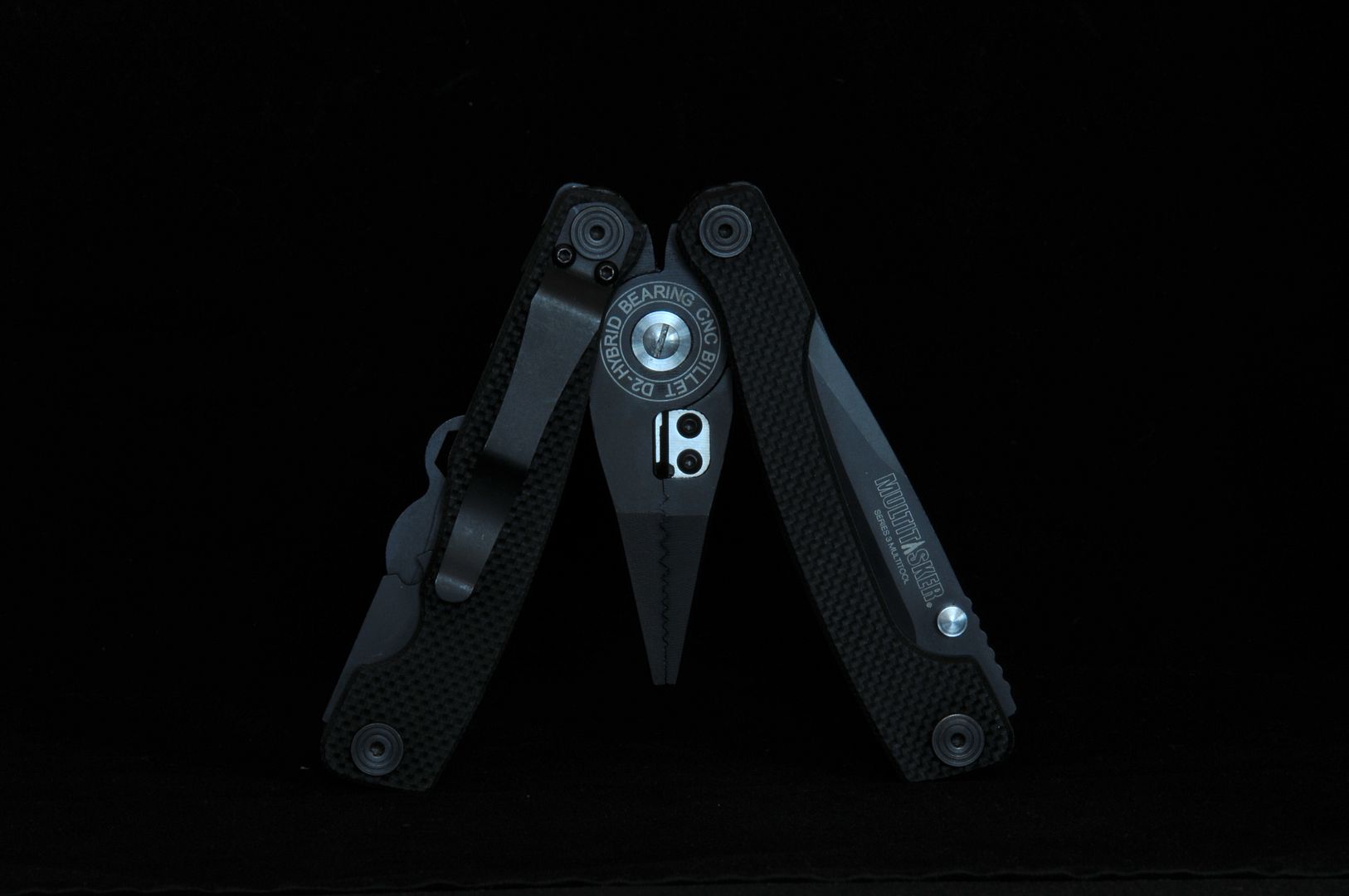 Available at: