I would have never guessed I would write a review about soap. I work for a dermatology office here in Las Vegas, Nevada. I am the office laboratory tech, but I do learn a lot about different products from my co-workers and representatives from different drug manufacturers. Because we are a dermatology office, we get a lot of samples of hypoallergenic/non-comedogenic soap and laundry detergent.
For someone working in the dermatology field, I have never really payed attention to the claims made by different soaps and cleansers. They honestly all blend together and make the same claims. We get a fair amount of representatives that come into the office and tell us about the new active ingredients and vehicles contained in their product. Samples of these products are often available to us and from time to time our office manager gets trade sizes for us to use. I do not buy a lot of soap or body washes because of this. I learned about Fight Soap after joining Instagram. I was surprised I never heard of it, especially considering the popularity of mixed martial arts and the numerous MMA gyms in Las Vegas. My cousins in Kalispell, Montana were the first people I thought of because they compete in martial arts and are always on those nasty mats that smell like dirty feet.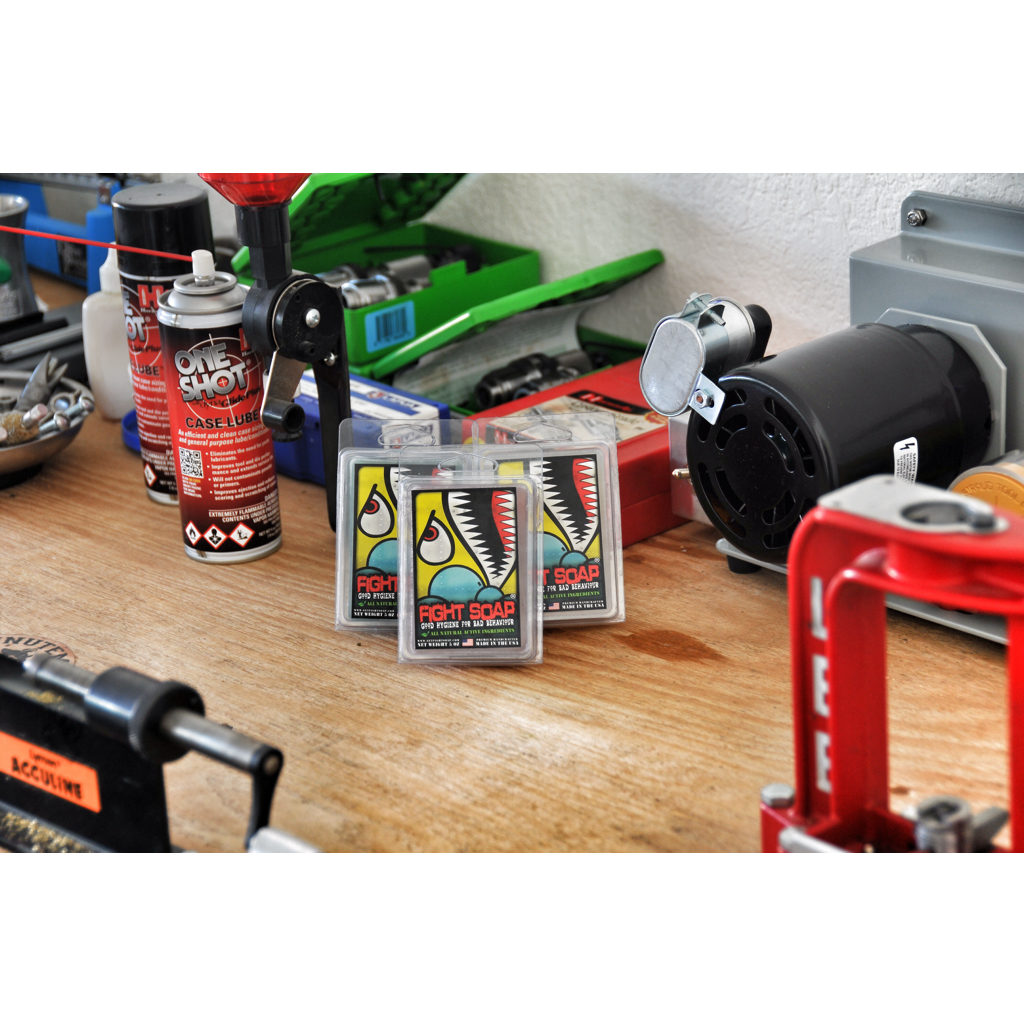 My wife ended up ordering a sample pack for us after doing some reading and listening to me tell her about it. She was also interested in trying it out and seeing if it would be good for our nieces and nephew! The Fight Soap products I used were the Mat Mojito, Bloody Murder and Brazilian Bully soap bars. Fight Soap is made from all natural active ingredients and is handmade. The main theme in their soap products are the; antibacterial, antifungal, cleaning and deodorizing abilities, while not causing over dryness which can make skin conditions like Eczema, Psoriasis and Dermatitis worse. Below are the listed ingredients for Fight Soap, and the listed ingredients for a typical bar of sensitive skin soap.
Fight Soap Ingredients:
Sodium Cocoate, Vegetable Glycerin, Propanediol, Water, Sunflower Extract, Sorbitol, Sodium Stearate, Sucrose, Plant-based Carrier Oils, Organic Essential Oils, Menthol, Vitamin E, Fragrance, May contain traces of soy and wheat products.
Sensitive Skin cleansing bar Ingredients:
Disodium Lauryl Sulfosuccinate, Wheat Starch (Triticum Vulgare), Palmitic Acid, Stearic Acid, Glyceryl Stearate, Cetearyl Alcohol, Talc, Beeswax, Sodium Lactate, Water, Lecithin, Sodium Lauroyl Sarcosinate, Cocamidopropyl Betaine, Panthenol, Inulin, Sodium Cocoyl Glutamate, Tocopheryl Acetate (Vit. E), Glycine, Magnesium Asparate, Alanine, Lysine, Leucine, Benzophenone – 4, Fragrance (Parfum), Yellow 10, Green 5, Titanium Dioxide.
I first started my Fight Soap experience with the Mat Mojito bar. I like the invigorating tingle from the menthol. I feel it adds just a little bit more "wake up" to my shower when I'm getting my day started in the morning. Next was Bloody Murder and Brazilian Bully, I enjoyed both those products with Brazilian Bully being my favorite at this point. The different Fight Soaps all left me feeling clean and refreshed. I left the shower smelling good but not too overly powerful. Some of the shower products marketed toward men leave you smelling like you just stepped out of a French whore house. I did not feel like I had residue on my skin or as if my skin had been stripped of its moisture (usually how antibacterial soap feels to me). The soap does a good job cleaning up my oily face. When I am out shooting, scouting or hunting I get pretty filthy. In Southern Nevada during the summer if you're outside, you're sweating your butt off and taking multiple showers throughout the day. Between multiple showers (especially hot ones) and our dry climate things like Dermatitis and Eczema develop, even with people who have never had rashes or irritations like that in the past.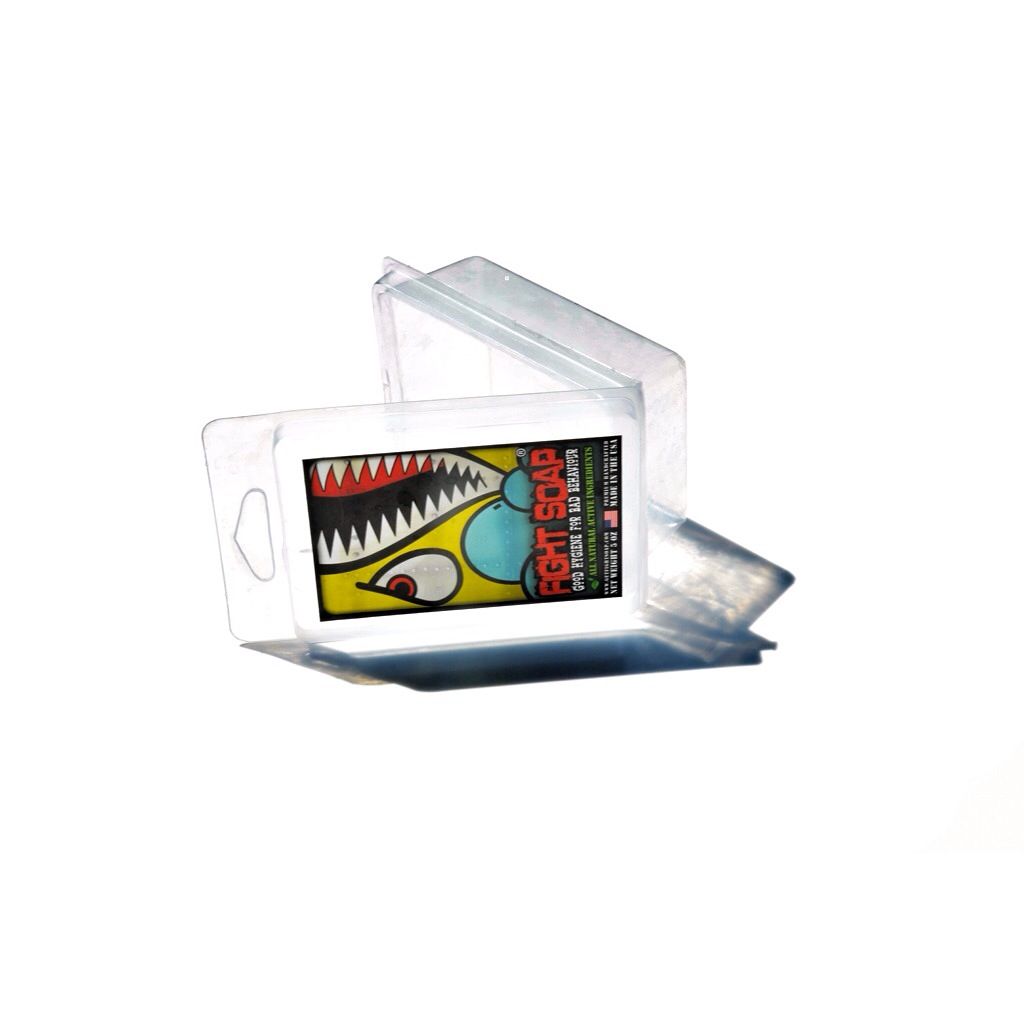 I am almost finished with my last bar of Fight Soap, the Brazilian Bully. I like the abrasive side of the bar and noticed that is the side I use first. I would like to see more of the abrasive material used in the bars or maybe a bar that has the abrasive material throughout (like Lava Bar soap). The 5 ounce bars are a decent size but I wouldn't mind something bigger like an 8 ounce bar. Because of the demand for Fight Soap, our order took some time to fill. The bars of soap are also on the expensive side when compared to something you would pick up at Wal-Mart. That is not surprising considering the bars are hand poured and the demand for the product, versus available supply. I see Fight Soap as a luxury item, or something I treat myself with at this point. I will not be surprised if that changes in the future. The quality of the product is the most important thing to Bon. He would not expand his operation if it was detrimental to quality. As Fight Soap grows I believe he will be able to better meet the demand, and maintain the quality. I will soon be placing an order for some of the new Fight Soap Maxx bars and wait for them as patiently as I can. I'm curious about the stronger concentration of active ingredients. I am also considering picking up a few extras to hand out to friends and co-workers. If you are on the fence about Fight Soap or curious about the "hype", my suggestion is you buy a bar and try it out!